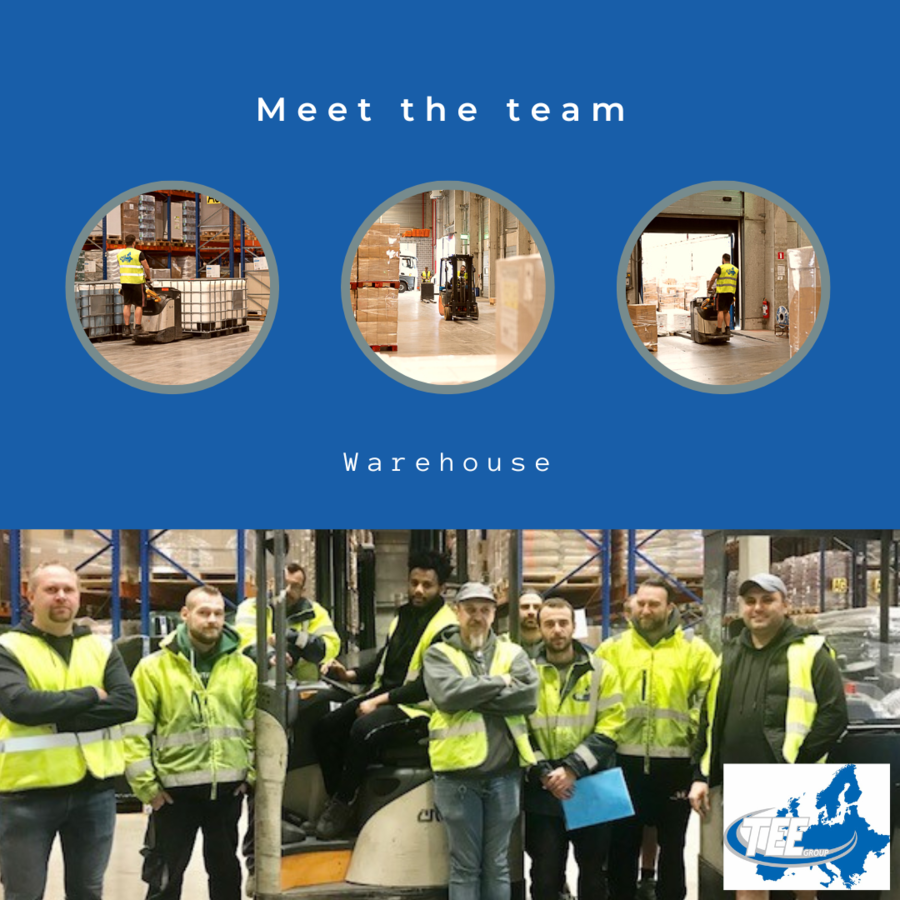 Today we would like to put a spotlight on our Warehouse & Cross-Dock team. Members of this team are :
- Mathieu (Manager)
- Alex (Teamleader)
- Jasper (Teamleader)
- Sammy
- Ruben
- Nico
- Jimmy
- Wim
- Omer
- Kibrom
Our Cross-Dock operation, situated at Erpe-Mere, is the backbone of our LTL (Less than Trailer Load) transports. Did you know that TEE has a fully sprinkled warehouse, equipped with the latest IT-technologies? This Warehouse & Cross-Dock team "roll" day in, day out to serve our customers in a best way, with high attention to our values teamwork, respect and decisiveness.
Thank you for your daily commitment!