TRUCK DRIVERS DAY / WEEK OF LOGISTICS...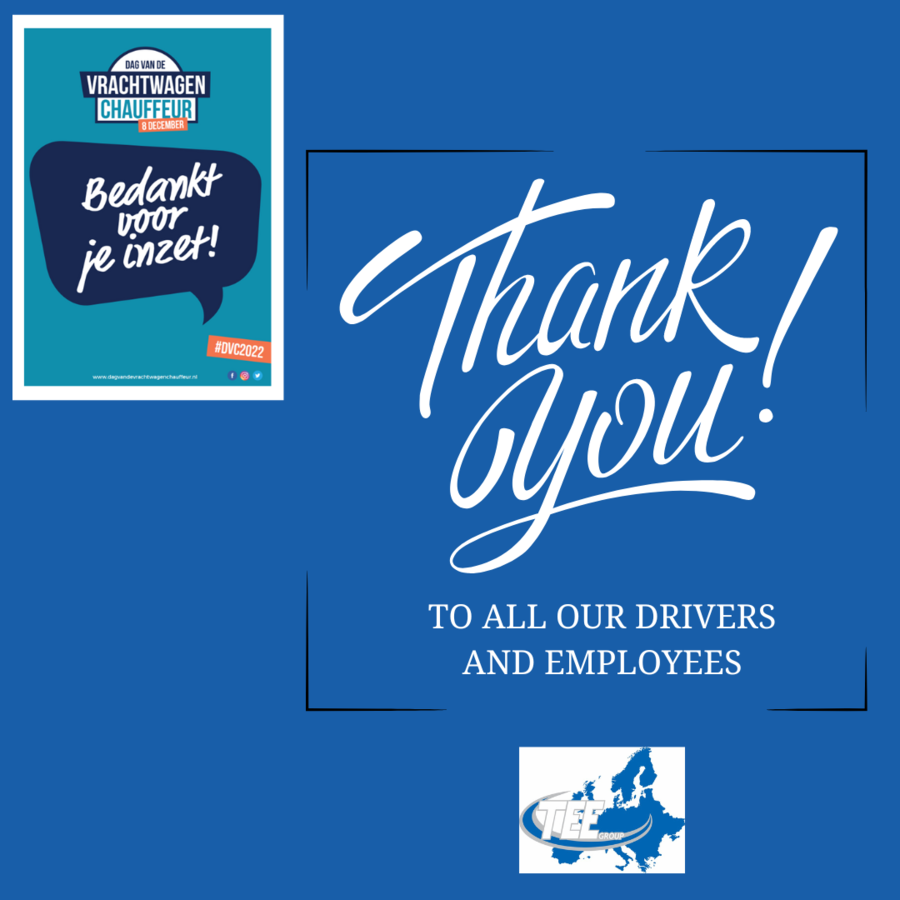 8 December 2022 is TRUCK DRIVERS DAY. However, at TEE we make this the WEEK OF LOGISTICS, because all TEE colleagues are equally important to us.
High time to put our employees in the spotlights...
To all our drivers and employees : THANK YOU!
During this week, there are some nice surprises planned :
- A good boy gets a treat... Saint Nicholas is in the country and didn't forget all TEE colleagues
- Gift time... A nice TEE towel
- All that work makes you hungry... We end the week with a visit from a delicuous food truck. Good food, good mood!
THANK YOU