TEE CUSTOMER EVENT ABOUT CARGO SECURITY...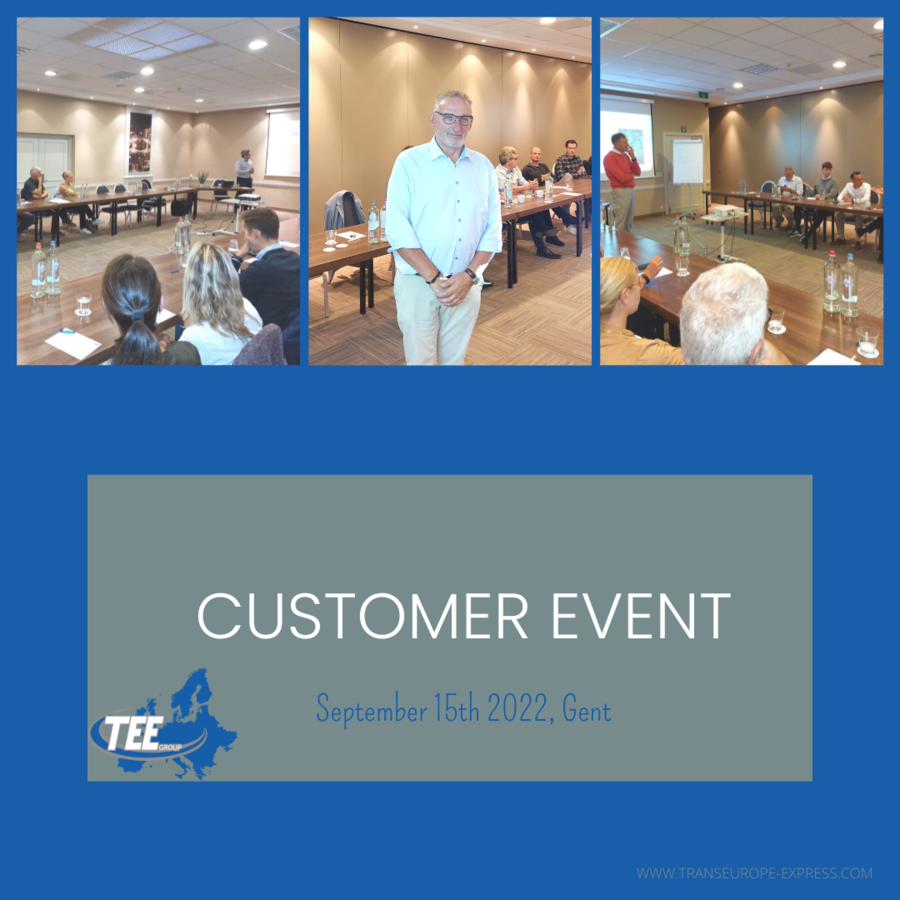 At TEE, we always strive for the safest possible situation! Not only with us but also with our customers.
That is why we have invited our customers to learn more about cargo security.
They were able to connect, learn and share knowledge on this interested day.
With thanks to our guest speakers :
GEERT FRANS (CEO CS-TS)
KURT GARREZ (EXPERT CARGO SECURING FEDPOL)
VINCENT DE SCHRIJVER (FLEET MANAGER TEE)
Let's keep rolling your business safely!