SAFE ON THE ROAD, STAY OUT OF THE BLIND SPOT...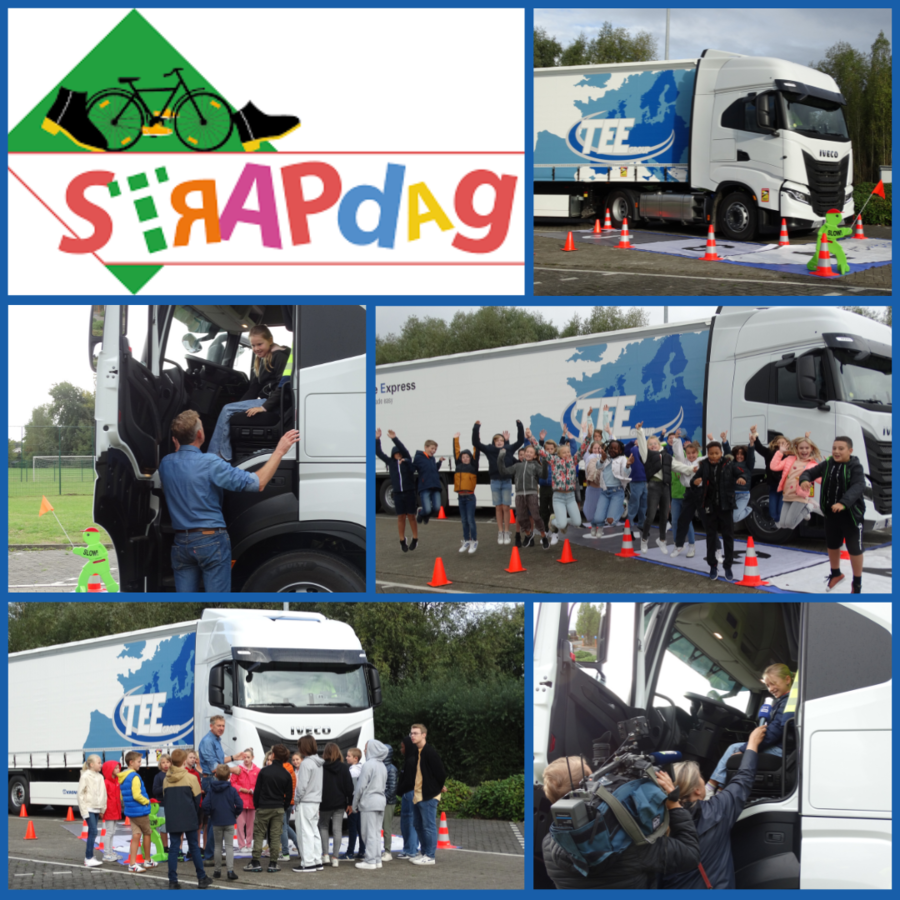 Every day, thousands of children step and cycle in the streets and it is not always without danger. The blind spot of trucks is one such danger that many children (and adults too) are not always aware of. And yet the consequences of a blind spot accident can be very serious. Danger literally lurks in a small corner here.

To let the children experience what a driver can or cannot see, Trans Europe Express comes to school with a truck. All children at Sint-Jozef primary school in Mere will receive traffic lessons as part of STRAPDAG on Friday 16 September. They will learn what the blind spot is, what the dangers are and on which vehicles this occurs. Moreover, they can ask the driver questions and climb behind the wheel themselves to become aware of their own behaviour.
Click here to see the news article from HLN

Because every blind spot accident is one too many!